Finally a 20M Ruipro 2.1 HDMI cable that gives me 4K120 on my RTX 3090
If you have an LG C9 or CX and you want to take advantage of your 30-Series GPU in the living room, the Ruipro Fibre HDMI 2.1 cable is the most compelling solution to get 4K 120hz gaming.
I was lucky enough to get my hands on an RTX 3090 directly from the Nvidia store before scalpers had a chance to take the rest of the stock, I wanted to harness the power of my living room OLED by using HDMI 2.1 to get 4k at 120hz with the 3090.
The problem was that I had to keep taking my PC downstairs from my office each time I wanted to do this because I only had a 1 metre HDMI 2.1 cable and my other half didn't want me to keep my PC in the living room for some reason…
I could've used an Nvidia shield to stream my games, which would be a much cheaper option but that would limit me to 4K at 60hz and have terrible latency issues, from my experience.
A-hAAn News YouTube Channel
Like the video if you enjoyed it and subscribe to our YouTube channel for more content like this.
I still want to use my Ultrawide LG 38GL950 whilst I'm working on projects and playing competitive multiplayer games like Call of Duty Cold War, so keeping my PC in the living room permanently isn't really an option.
Using my PC in the Living room to play less competitive games from the sofa is the goal, there's nothing like playing Call of Duty Cold War Zombies from the sofa on a big OLED screen when a keyboard and mouse isn't necessary, or playing a game that's a bit more family-friendly, like the Fall Guys.
I opted to invest in my PC instead of buying the latest Xbox Series X, which arguably is perfect for the living room but why not have the best of both worlds? I can still enjoy the best audio experience by using my PC as Windows 10 natively supports Dolby Atmos.
To make it happen I reached out to one of the most reliable brands that manufacture long-range Fibre optic HDMI cables and asked if they could send us a 20-metre review-unit. Ruipro sent us their Gen3 8K HDMI 2.1 cable which has been proven to work with the latest OLED TV's such the LG CX & C9.
The cable is thin and flexible, perfect for installing under floors and within walls. The first thing I did was test the cable by plugging it into my PC and into the living room TV whilst trailing the cable on the floor. Of course, I had to make sure it works perfectly before installing it in the walls.
By using the HDMI diagnostics I can see that the cable correctly displayed 4K at 120hz, with G-sync and 444 12-bit chroma subsampling, even though my TV is only a 10-bit panel, this shows that the cable is fully capable of providing the full 48Gbps bandwidth at such a long distance, this is something that is impossible for an ordinary copper HDMI cable to achieve with a 20-metre length.
To make this setup work I needed a Microsoft Wireless Xbox Controller adaptor, I could've used a Bluetooth adaptor but I figured that this would be a more reliable solution. In order to use the wireless adaptor and my wireless keyboard and mouse, I needed a way to extend my USB connections all the way to the living room.
I came across a very handy solution, an Ezcoo USB over ethernet device - this gives me the ability to plug in any device to the PC from the living room.
It's very straightforward to set up, one box is powered with a DC adaptor to ensure that the attached USB devices get enough power to operate, the other box needs a USB connection to the PC and a cat5/6 ethernet cable to connect both boxes together.
I already have ethernet running throughout the house which was installed professionally, so I was able to use the existing wiring to connect the USB extenders together, If this wasn't the case I would have ran an ethernet cable alongside the fibre HDMI.
I tested the USB extender with a mouse, keyboard and Xbox wireless controller adaptor for a long period of time, I didn't experience any dropouts at all during my testing.
Finally, I installed the Fibre HDMI cable from Ruipro into my walls starting from the office where I already have a conduit in place that goes into the loft space.
I fed the cable through the pipe using electrical rods, I then laid this across the loft and back down into the comms cupboard, from there I fed the cable through the floor space and down into a hole which leads to the partition wall that my TV is mounted on.
The whole time I had to ensure there were no kinks in the cable or any sharp bends as this can easily damage the fibre optics within the cable.
Now I can easily play PC games in the living room, without the PC being in the same room, the loud sounds of the fans can't be heard and I have latency-free gaming without any messy cables in sight.
A special thanks to Ruipro and Ezcoo for making this project possible, the Ruipro cables can be found on Amazon.
They can be a little pricey but it's well worth the price considering that they are currently the only company to offer full bandwidth and compatibility with the latest televisions with HDMI 2.1.
The cables lengths range from 1 metre all the way to 30 metres, the support from Ruipro has been excellent.
The USB extender from EZcoo is also on Amazon for a decent price, there are cheaper alternatives but I found them to be unreliable. The connection with this unit has been solid from the beginning.
RUIPRO 8K Fibre HDMI 2.1
RUIPRO 8K GEN3 HDMI Fiber Optic Cable 10m HDMI 2.1 48Gbps 8K@60Hz 4K@120Hz Dynamic HDR/eARC/HDCP 2.2 / 3D / Dolby...
About the Author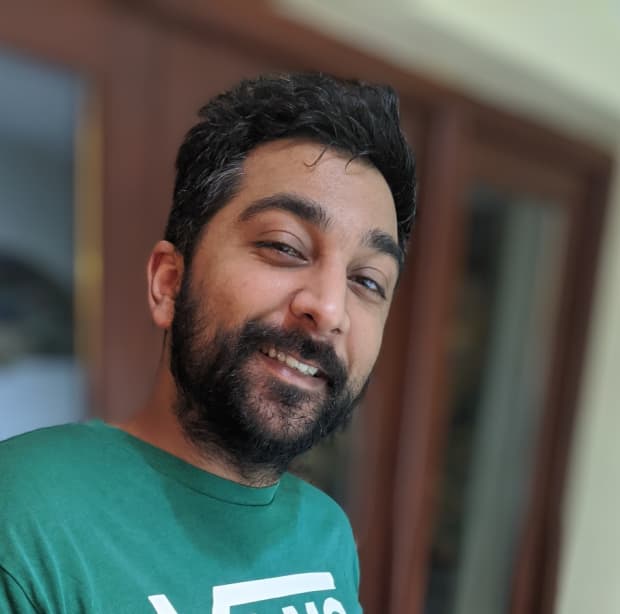 Discussion
YouTube Videos
Related Stories